The Result: Giants 17, Patriots 14. Final.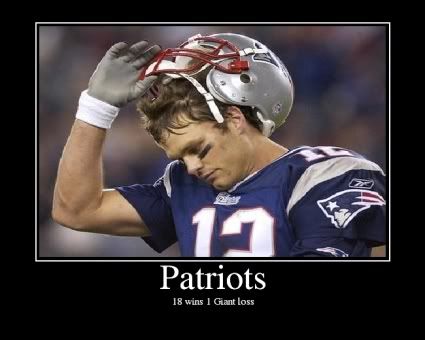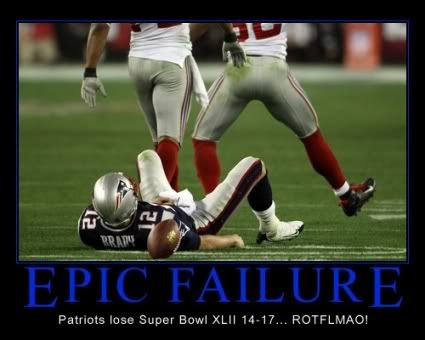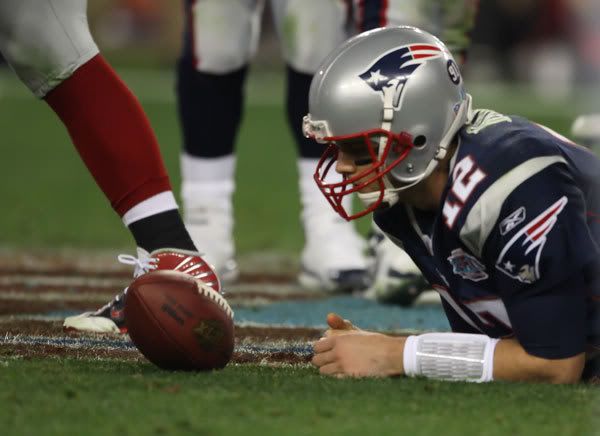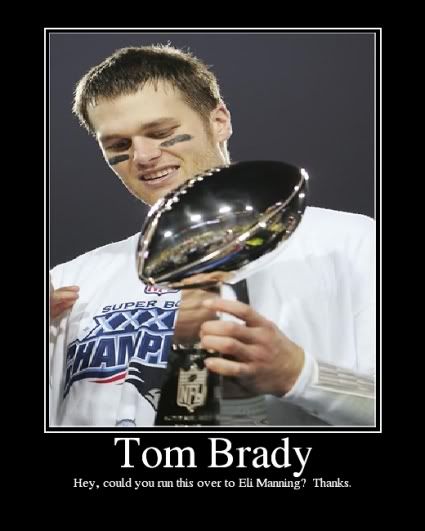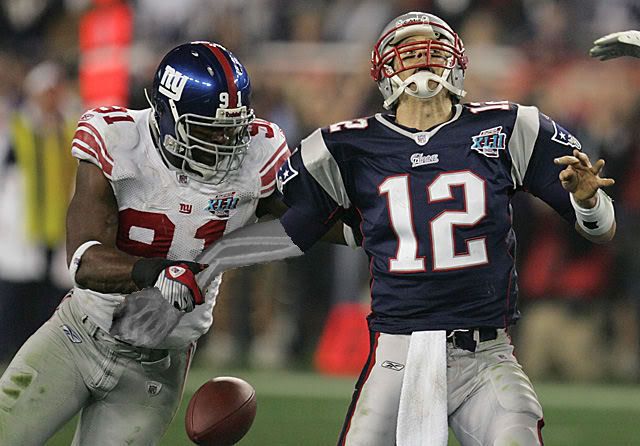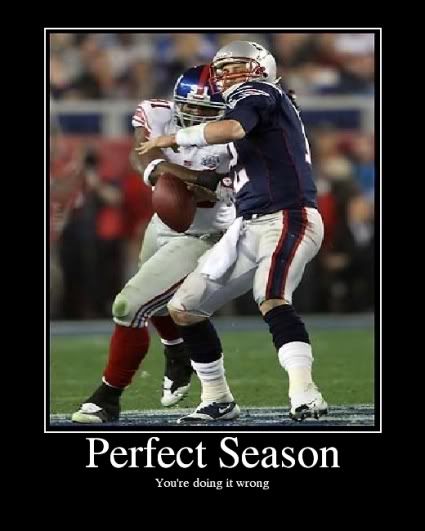 Ha ha ha. Ha. Ha ha. Ha ha ha ha.
HA!!!!
I knew 17 was my favorite number for a reason. Now, I have several reasons.
Have a perfect day,
-Hich
P.S. I know what you're thinking: "What, this late? Isn't this kind of old news?" Well, to answer your question, no. In fact, this will not get old for quite some time. Probably not at least until next season. Likely, not until the next time the Patriots win the super bowl. Which, without cheating, might be damn-near impossible. Too bad for them.